If you are having this issue, you need to exit out of Adobe Creative Cloud App. Then follow the steps below:
1. Open file explorer go to 'This PC' or 'Computer' > C drive > Program Files (x86) > Common Files > Adobe > OOBE > Configs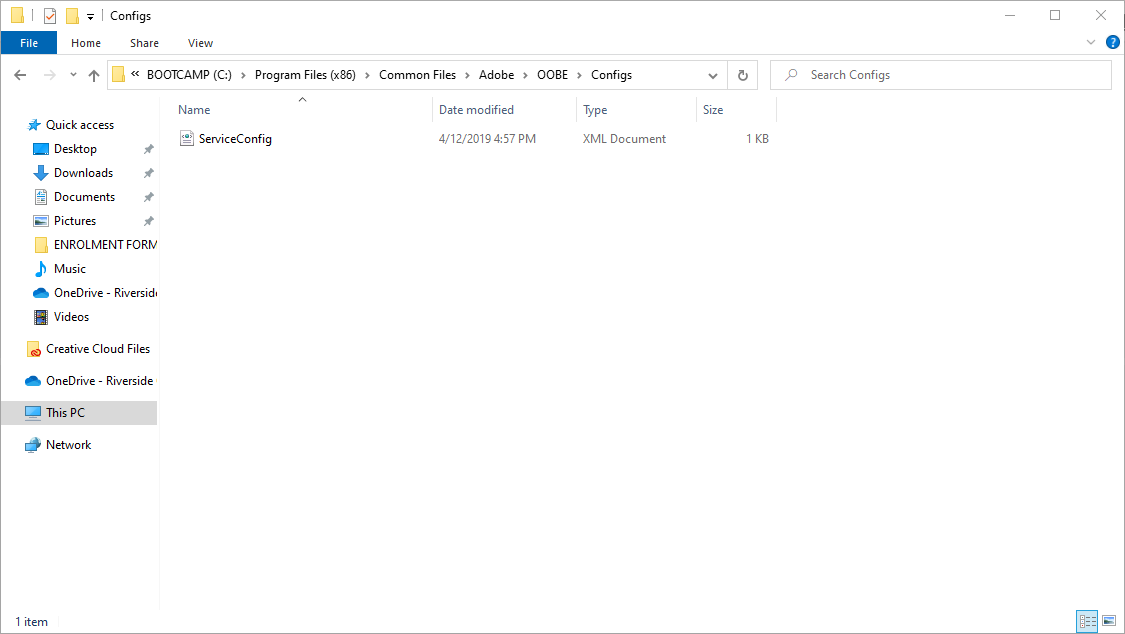 2. Right click the file called "ServiceConfig" and open with 'Notepad'. If it look like the picture below (Contains the first 'false') you will need to close out of Notepad and copy the file to your desktop.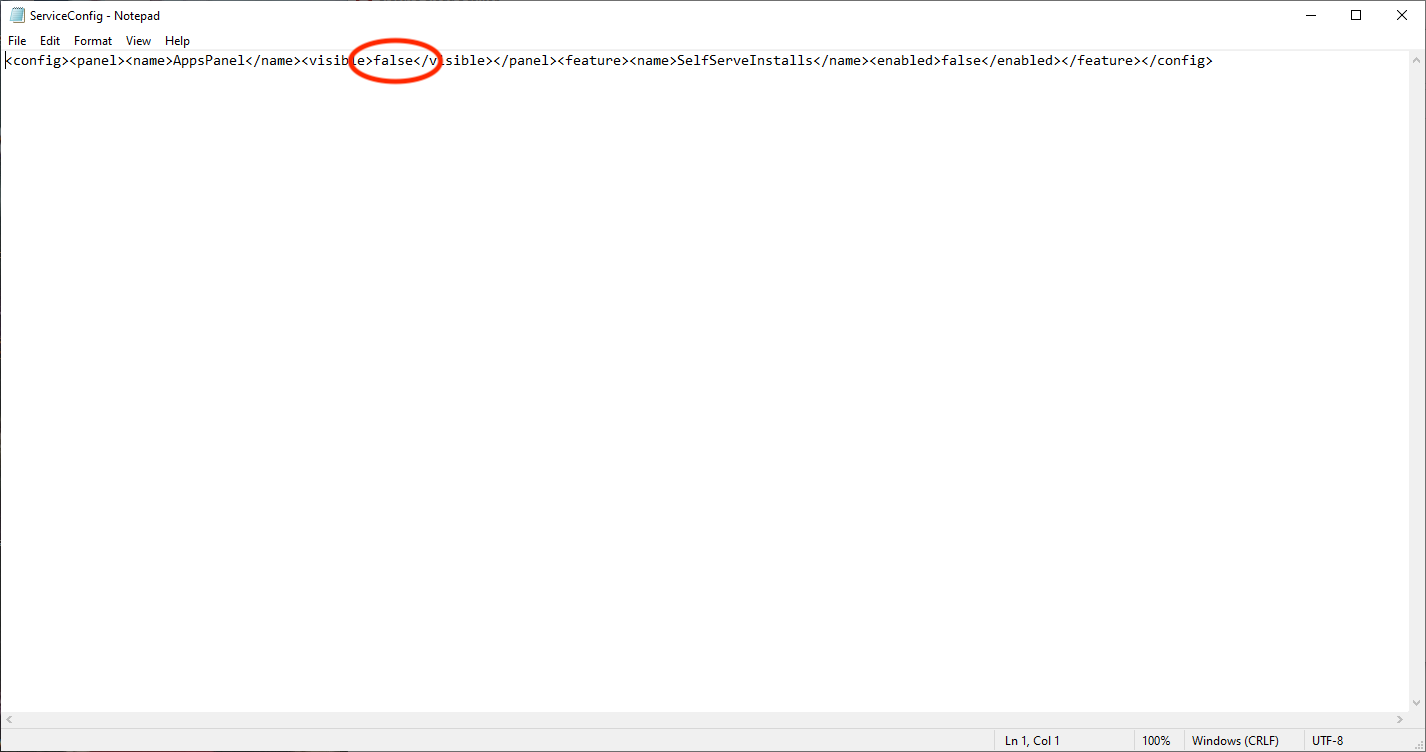 3. Open the copied file on the desktop with Notepad, and change the "false" to "true" and then save the file.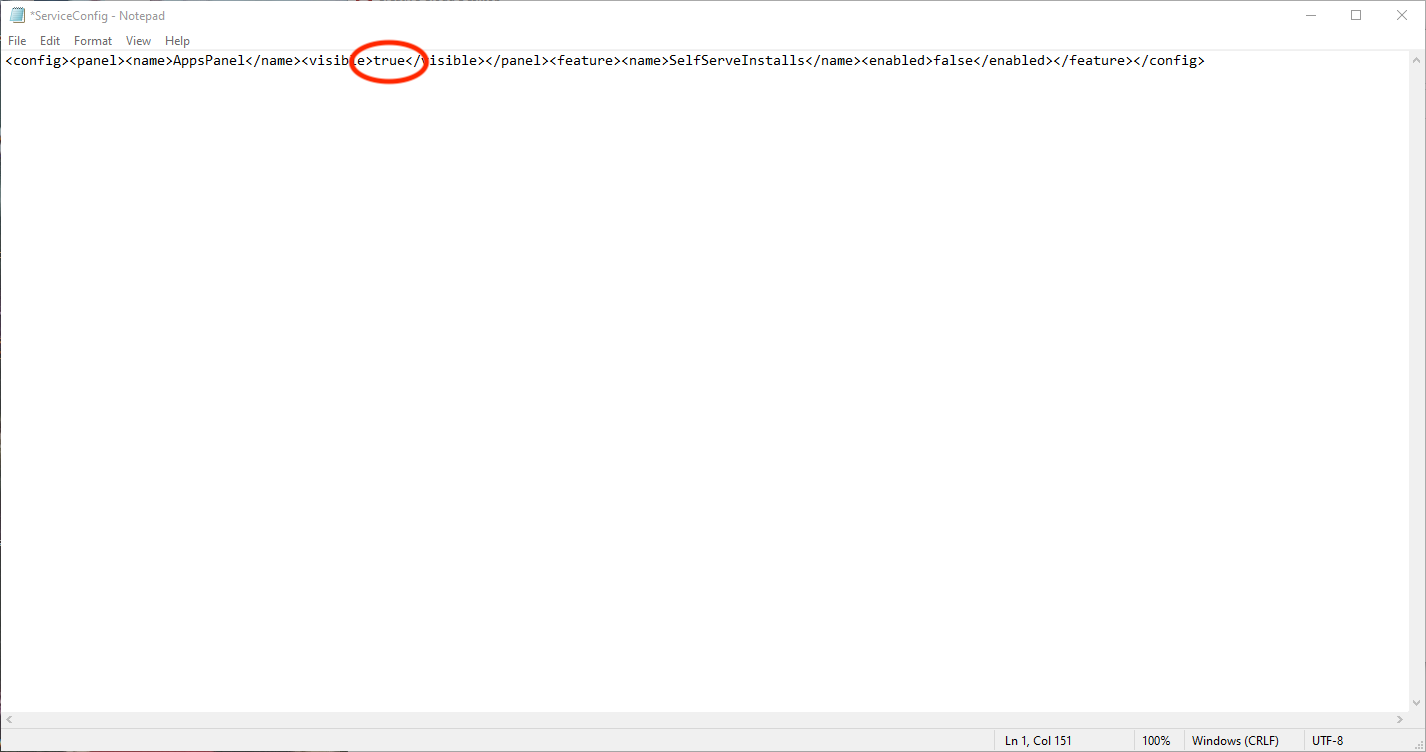 4. Copy the altered "ServiceConfig" file back into the folder listed in step 1 and 'Replace' the file.
5. Relaunch Adobe Creative Cloud. You may have to sign-out and sign-in again.